The 35th REDCA meeting took place in Porto on 8 & 9 November 2017 in conjunction with the EUANB meeting at the same location.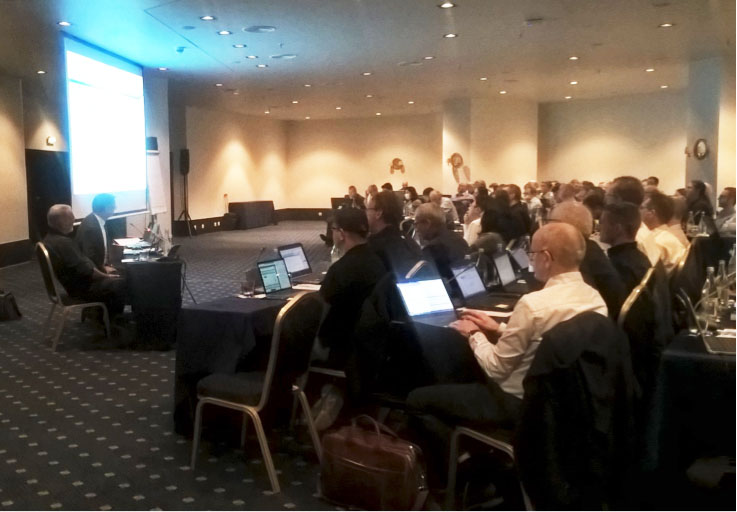 The REDCA meeting was attended by around 100 members and observers, including members from outside of Europe such as: USA, Canada, Japan, China, Korea, etc. We also welcomed officials from the EU Commission, ECC, ETSI, NIST/USA and MIC Japan who all provided valuable information to the meeting.

The meeting approved and welcomed the 24 new members to the Association since the spring meeting of 2017.

Some of the main items discussed were:
• Technical questions asked within the REDCA membership in the last 6 months
• A report on TCAM meeting and activities
• An update on the situation of OJEU published standards
• The current situation on guidance and standards for combined equipment
• The RED Guide
• Risk assessment and technical documentation
• The situation on the implementation act on Article 10(10)
• The EU Commission proposal on several product issues
• RED (draft) New TGN such as on:
Radio products in vehicles
9 kHz products
Radio Determination Equipment operating in ISM bands
Assessment of multiple transmitters and receivers in one Radio Equipment
Several presentations were given that support the work of the REDCA member's.
. Overview of EU legislative action by the EU Commission
. Presentation of ETSI on the latest RED standards development.
. Report from ECC Representative, highlighting the current activities of ECC and providing a demonstration of
the EFIS and the very useful information it contains.
. Feedback from the recent TCBC Workshop in the USA and update of FCC rules
. Update on the Canadian Regulation
. Update of the Japanese Regulation
The meeting welcomed the new REDCA committee members for 2018 and 2019, Pieter de Beer as the new REDCA Chairman and Nick Hooper as the new REDCA Technical Secretariat.
Jan Coenraads ends his activities for REDCA on the 31st of December 2017, having served the R&TTECA and REDCA for many years both as Chairman and recently as the Technical Secretariat. In this meeting the REDCA members approved Jan to be the second Honorary Member of the Association.

The next meeting will be held in May 2018 in Copenhagen, Denmark to be combined with a workshop on SAR and Risk Assessment issues.