The 34th REDCA meeting took place in Warsaw on 22 & 23 May 2017 in conjunction with the EUANB meeting at the same location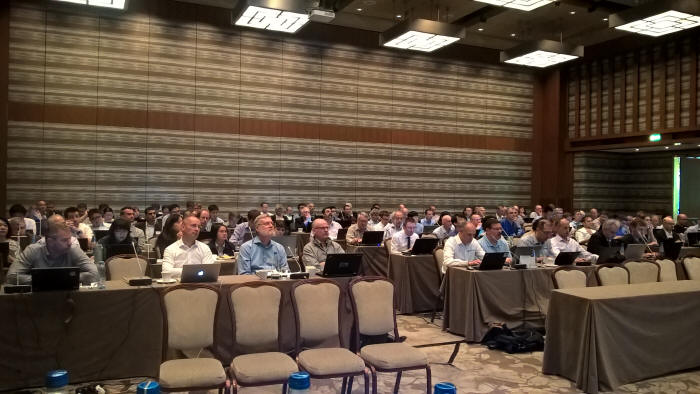 The meeting was attended by 118 members, observers and invited guests, including members from countries overseas such as: USA, Japan, China, Korea, etc. Officials of ECC, ETSI, NIST/USA, MIC Japan attended and provided valuable information to the meeting.

The meeting approved and welcomed 27 new members, joining the Association since the autumn meeting of 2016.

Main items discussed were:
• Technical questions asked in the last 6 months
• Report on TCAM meeting and activities
• Situation on OJEU published standards
• Situation on combined equipment
• RED Guide
• Risk assessment and technical documentation
• Situation on Draft implementation act on Article 10 (10)
• Difficulties in applying the RED/experiences of NB's• Appearance of new HS and lack of HS
• RED NB assessment of different radio parts
• RED New (draft) TGN such as on:
SAR
9 kHz products
Use of ISM frequencies
5 GHz RLAN equipment applying EN 301 893 8.6

Several presentations were given that support the work of the REDCA member's.
. Safety and Health requirements for RED Article 3.1(a), general principles, risk assessment and harmonised standards.
. Compliance of typical lithium based batteries for wireless equipment for the EU.
. Proximity Sensors for SAR
. Presentation of ETSI on the latest RED standards development.
. Report from ECC Representative, highlighting the current activities of ECC
. Feedback from the recent TCBC Workshop in the USA and update of FCC rules
. Update of the Japanese Regulation
. 5.8 GHz RLAN presentation by OFCOM with a Proposal to enable 5.8 GHz RLAN (Wi-Fi etc.) in the UK
. Presentation by the BNetzA on Product Variants in EU-Type Examination Certificates


The next meeting will be held in November 2017 in Lisbon, Portugal.